Wreckhunter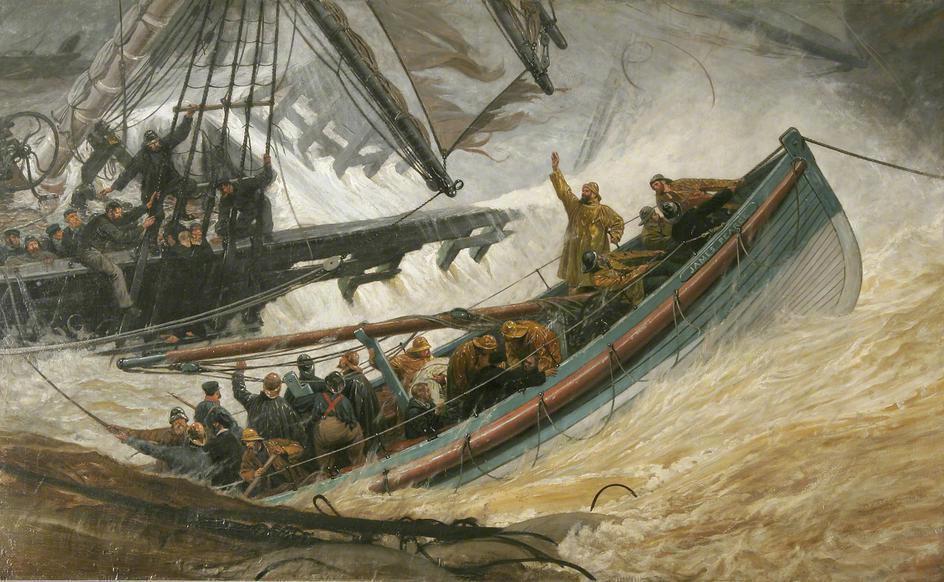 A dramatic shipwreck rescue
Click image for a larger view
Welcome to the directory page for our shipwreck research sites. These sites contain historical information and pictures of selected wrecks, and are designed for use by researchers, divers and armchair adventurers. Click on the links below to open the sites in a new window.
Hunting New England Shipwrecks
Some Images from our Sites
Click on thumbnail images for a larger view

The tanker Argo Merchant
wrecked off Massachusetts
in 1976
An 8 reale cob coin
from the Auguste - wrecked off Cape Breton Island in 1761
The SS Atlantic wrecked
off Halifax, Nova Scotia
in 1880 with 562 fatalities
The schooners Hesper and
Luther Little rotting away
on the Maine coast in 1976
Wreck map of Cape Breton Island - Nova Scotia
Sidescan sonar image of the
Alcoa Puritan - sunk in the
Gulf of Mexico in 1942
33 crewmen were rescued from
the sunken sub USS Squalus
off New Hampshire in 1939
The USS Hattaras (left)
burned and sank off
Galveston, Texas in 1863
A WW-II German U-boat...
several were sunk off the U.S.
and Canadian coast
Tanker Stolt Surf
battling an ocean storm
(Karsten Petersen)
The Andrea Doria sinking
off Massachusetts in 1956
(Life Magazine)
Painting The Life Line
by Winslow Homer
(Philadelphia Museum of Art)

Copyright © 2001-2012 by Dave Clancy
All Rights Reserved
Stay in School
Get a good education...
you'll never regret it.